Sales Network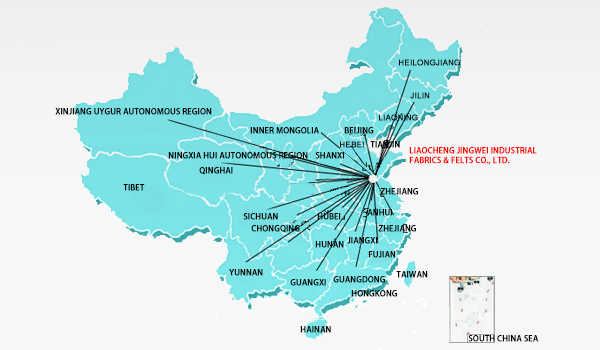 By taking the task of "Meet Customer Demands, Build up National Brand", we insist on innovation to offer cost-effective products for customers. Over these years, with innovative spirit and powerful technical strength, we have made contributions to development of homemade felt, and become the bellwether of China papermaking felt industry. Now, our products can successfully substitute for part of imported felts employing on high-speed wide papermaking machine, we have set up a sales network spreading over twenty provinces, cities and autonomous regions, and export products to Taiwan, South Korea, Indonesia, Vietnam, Burma, Kyrgyzstan, and other countries and regions.

Sales Process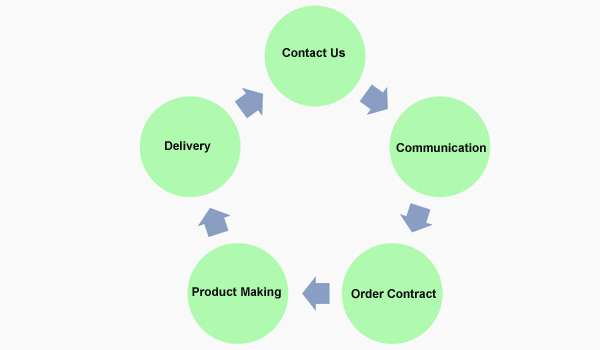 Contact Us
You can contact us at any time, and an exceptional experience is ready for you. Please keep our telephone: 86-635-6972988.
Communication
Our professionals would like to learn about your production condition, equipment parameters, requirements on paper sheet and other special requirements, so that we can customize best product for you.
Order Contract
Once the both sides have intention of cooperation, it will turn to the signing of contract, customers should provide length and width of felt, and the gram weight of felt should be negotiated by the both sides.
Generally speaking, our production cycle is 30 days, but emergency production and fast delivery are available in necessary.
As our products are tailor-made, there is great difference in raw materials and production methods, so the price will differ.
Product Making
The implementation of ISO9001:2008 will enable us to ensure reliable quality and timely delivery, and meet all technical requirements of customers.
Delivery
The product will be delivered to customers after completing inspection, packaging and warehouse entering.
We deliver the product by logistics or directly according to order quantity and haul distance.
After receiving the felt, customer should check whether it conforms to your order or there is any damage.
Please feel free to contact our after-sales serviceman if you have any problems in use, our service engineers will offer technical guide, online inspection for use of felt, and operation support for your papermaking machine.